What are the advantages of good fitness clothes? They can make people say goodbye to fatigue in the early morning or after work, and motivate people to run on the treadmill or do those  ab-crunch exercises. It is undeniable that fashionable and trendy fitness clothes have completely surpassed ordinary sportswear. It makes people imitate their favorite celebrities during exercise. If you are a retail store selling sportswear, hurry to find the leading sportswear manufacturers who design, produce and supply first-line sportswear. When you show off these sleek sweatpants and waistcoats on your shelves, the customers to your shop will increase, and so will your profits.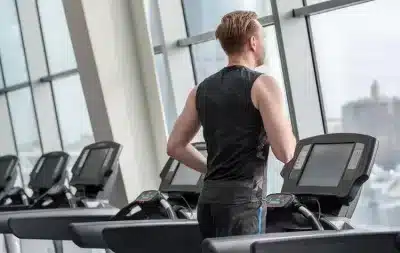 You can also become a young business owner with a newly-built gym, and look for ways to increase the number of your members! When you invest in brand-name sportswear, you will automatically be one grade higher than others. With a series of fashionable sportswear, you are sure to win this competition.
Nowadays, the leading fitness clothing manufacturers have blurred the boundaries between sportswear and ready-to-wear clothing. Therefore, there are more and more choices to be looked amazing during exercise. 
Here are some latest products.
1. Men's running clothes
Men's running suit is a balanced combination of masculinity and noisy charm, including colorful short-sleeved and long-sleeved T-shirts, polo shirts, fashionable jackets, attractive hoodies, easy-to-wear shorts and tight sweatpants.
2. Women's running clothes
This collection includes colorful sports bras, slim cropped pants, sports pants, tank tops, yoga pants, fashionable shorts and elegant jackets, allowing women to show off their body curves.
3. Compression fitness clothes
The latest products of ace gym clothing manufacturers are very close to the Hollywood gym clothing series. There is a combination of the black, gray and contrasting metallic border, which looks attractive and makes the body look well-defined.
Besides styles and ranges, manufacturers also use high-quality fabrics to produce fitness clothing, because they have to be worn in the gym for at least a few hours. The garment is made of sweat-proof technology, and also fits the body perfectly. To display this series of sportswear on the shelves of your retail store or gym, please send an email and place bulk order to the leading manufacturers!