If you are a marathon runner, you must have to know how to choose marathon clothes properly. Marathon is a long-distance race, which can be held on the mountain, through the jungle or along the city streets, which is a great challenge for any runner.
No matter you want to take part in a marathon or a half marathon, the right dressing is crucial. It is strongly recommended that marathon runners train in marathon clothes, because you have to determine whether marathon clothes are comfortable or not before the big day.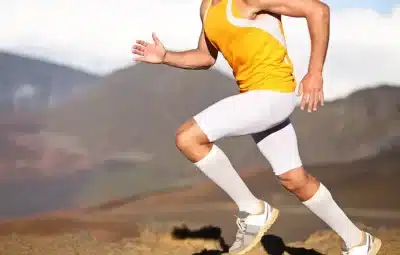 Marathon shoes should be relatively light, but they can supply great support. It is suggested that runners get their shoes several months in advance to ensure that they can be worn well. Put on these shoes and run at least 10 miles at marathon speed to check whether you may have blisters or foot pain before the marathon.
It is important to avoid wearing a cotton T-shirt to participate in the marathon, clothes made of Cool max or nylon are highly recommended, in which you can run more easily. And you'd better try on your clothes in advance to ensure that you feel comfortable without causing any skin irritation.
When choosing marathon clothes, it is essential to remember that most runners get hot during the race, and the clothes should be determined according to the weather of the day. If it is warm, then running T-shirts, shorts or cropped trousers are ideal choices. If hot, running vests and lighter shorts should be the first choice. If it is cool or rainy, choose a long-sleeved T-shirt, light windproof jacket, tights or cropped trousers.
Many marathon clothes suppliers introduce innovative designs and clothes to make the competition fashionable from time to time. Contact them and find your perfect supplier and marathon clothes. Make sure to try them before the last day!