Athleisure is now so popular, but do you know how to wear running clothes in athleisure style?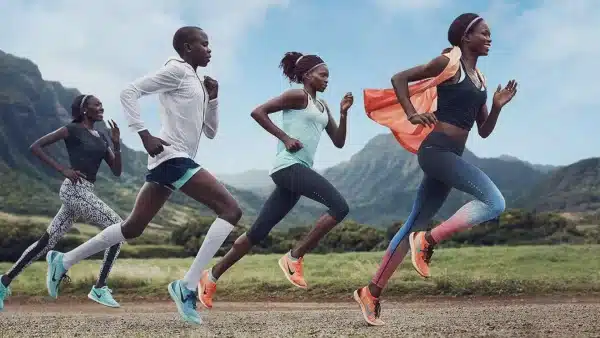 A few years ago, would people wear sweatshirts and sweatpants allowed to go directly to the party? But this concept has now become history. Recently, the global fashion industry has become increasingly interested in new sports and leisure trends, making it easier for female fashion lovers to dress up.
This trend combines comfort and fashion, adding a more attractive spin to the wardrobe. Therefore, it has now become a new style for people to attend a party or from the gym. The leading online stores of running clothes are crammed with comfortable sportswear made by designers to attract people and dress them up with unique gestures. Therefore, when you buy running clothes, you must follow some eye-catching athleisure styles.
As boring fitness clothes gradually change into stylish street clothes, we introduce you to some subtleties of this fashion statement:
1. Mix and match
In this trend, don't be afraid to mix and match oddly, thus reflecting out-of-the-box roles. For example, layering is very important to this trend. You can try a long coat with a neutral shade, with a neon sports bra and tights!
2. Play with color
Whether it's monochrome tones and monochrome, or neon lights and striking two-tones, make sure to achieve proper contrast, so that things won't seem strange.
3. Remember this occasion
When wearing gym-style clothes on any occasion, also remember where you are going. For example, in leisure walks, sweatshirts can be paired with leggings, and in-office scenes, layering is important. First-class online clothing stores are launching new layered clothing, which can pull this trend well.
4. Formal outline
Put on old black pants, matte sweatpants, a black T-shirt and a white structured coat, and work with confidence and swagger.
5. Go shopping with your girlfriend
When you go out with your girlfriend, wear a sweatshirt with kicks, or pair it with a silk shirt and jogging pants!
6. Affectionate date night
Abandon the ultra-feminine posture, put on vest T-shirts, miniskirts and sports bomber jackets, and look even cooler!
7. Party night prank
Let your lazy jogger or sweatpants perfectly combine with a classic leather jacket to add fun to your Saturday night!