Things to keep in mind when buying yoga pants
Yoga clothes have recently become the most popular fashion. Nowadays, with the rise of yoga, people involved are more and more inclined to wear new trends, so that they can also bring their unique and innovative charm to the yoga center. Avant-garde women see all kinds of pants in yoga clothing online stores every day to create a perfect figure. Besides wearing them in fitness classes, people have noticed a trend of wearing these pants on leisure outings or even in the office, so as to adapt to the latest sports and leisure trends without any extra effort. In addition, first-class online yoga clothing stores are hoarding fresh goods.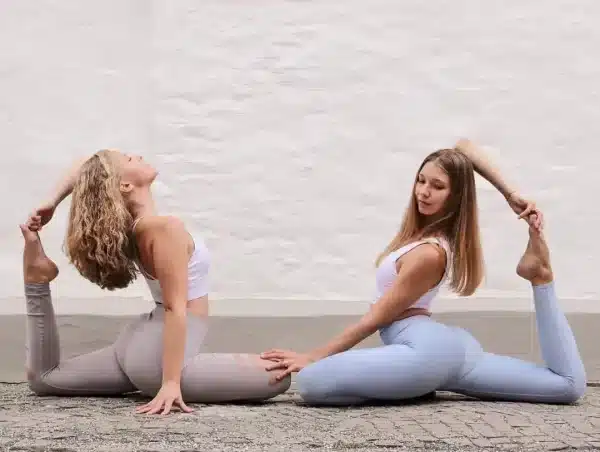 If you buy yoga pants to improve your performance in training, then you must make sure the following 3 things to keep in mind when buying yoga pants:
1. Fit your body type
The yoga pants you want to wear must be suitable for your body shape so that you won't encounter glitches or breakdowns while exercising. And length or shape and structure of lines must be coordinated with your body balance in the following ways:
A. For fuller waits, choose booties or compressed yoga pants.
B. To make your hips fuller, please use folding Capri yoga pants.
C. Women with straight body structures can choose harem yoga pants or booty yoga pants, or slim yoga pants.
2. Comfort through the right materials
To get perfect comfort when doing yoga poses, you can choose cotton blended and synthetic fabrics, or you can consider using compression leggings, which have sufficient support and control and medical benefits. Therefore, no matter which fabric you choose, you must ensure its elasticity.
3. Make sure the size is correct.
When you decide to buy yoga clothes online, keep the size of your pants in mind. Read the comments and make a wise choice so that you can't even see the underwear lines.
The trend of yoga pants can be considered:
A. Double tone magic
The recently introduced yoga pants are about the fusion of chaos and peace, and can be used as a metaphor for printed tones and neutral tones. This means that few brands have introduced yoga tights with colorful prints on one side and solid color blocks on the other, reflecting a sharp contrast.
B. Pure is the new cool
If you want to embrace the trend of sports and leisure, put on pure yoga pants. To show some skin, these yoga pants are made of translucent fabric or lace on the thighs, knees and ankles. Similarly, mesh materials can easily achieve this trend.
C. Scintillation Cut
Yoga pants are rough but sexy. The sleek cut of different parts makes you look like the ultimate heroine, sexy and elegant. Therefore, when you buy yoga clothes, be sure to choose exquisite yoga pants!