Hi, guys! You all know about yoga pants. I want to ask the question who invented yoga pants?
Yoga pants have now become a fashion item. We wear yoga pants not only at the gym but also in other situations. Even more surprisingly, yoga pants are now being worn in the office. So in the era of yoga pants, do you know the history of yoga pants? The development of yoga pants? Why are yoga pants so popular?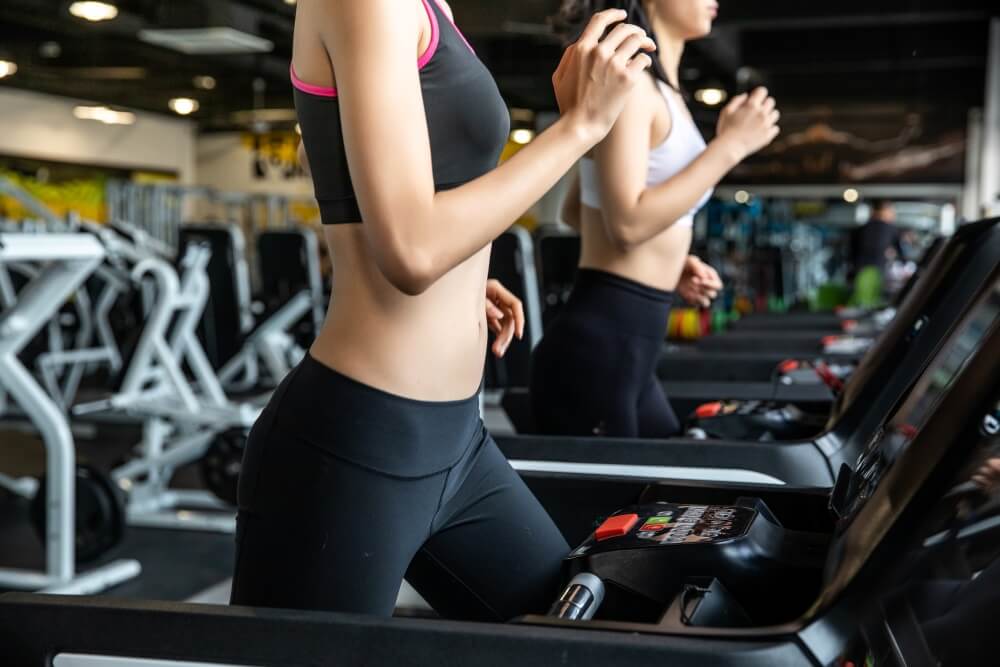 On social media, many Internet celebrities post photos of themselves wearing yoga pants. Even celebrities are often photographed in yoga pants. Unlike other clothes, we don't pay much attention to the brand of yoga pants. We put more emphasis on whether yoga pants show off our bodies.
Have you noticed that exercise in yoga pants is no longer limited to yoga? Now you can find someone exercising in yoga pants in every corner of the gym. I used to ask a few questions when I saw them exercise in yoga pants. Don't they feel tight? Are these pants comfortable for sports? However, those doubts disappeared when I tried yoga pants for the first time. If you have these problems, please follow me and do a detailed investigation together.
In this post, I will answer the following questions about yoga pants. If you're interested, check it out.
Who invented yoga pants?
The predecessor of yoga pants was Leggings, leggings have a long history. Therefore, the history of yoga pants would be a long one. From the literal meaning of Leggings, it was originally designed to protect people's legs. Leggings took a slightly different path across continents.
Have you ever seen knights in leggings in a portrait? The knights' trousers were the earliest form of tights in Europe. In the history of North America, people wore leggings made of animal skins. Their main purpose is to protect their legs and cover their bodies.
By the 18th century, men in Europe were wearing Leggings made of fur, linen, or leather. Leggings at that time were similar to the stockings we have today. Over the next few hundred years, leggings became a popular trend in Europe. Leggings were mostly worn by men at the time. We can see this phenomenon in some medieval paintings. Leggings had begun to highlight their fashion elements. But during this time period, leggings are mainly used to protect people's legs.
By the 19th century, women were using leggings. But at this time, women's requirements are mainly practical.
With the advent of World War II, the demand for rubber increased. In the industrial period, rubber was in short supply, so people began to look for alternatives to rubber. A chemist, Joseph Shivers, invented a synthetic fiber. The fibers can extend up to six times their original size and return to their original state. Later, people named the material " Lycra ". Since then, a new era has been ushered in. This lighter and breathable material is gradually replacing rubber used in clothing. It solved the problem that rubber is in short supply.
The material quickly found its way into the clothing market and created a culture of leggings. Women play a very important role in leggings culture. In the 1980s, the United States experienced a sports frenzy. Bodybuilding has become a fashion. Everyone jumped into it. At that time, leggings represented youth and health and were mainly worn by young women.
Leggings really took off in the 2000s. Leggings became trousers in nylon and Lycra. The advantage of these materials is that they can expel sweat and adapt to various twists and turns. This basically led to what we now call yoga pants.
The purpose of yoga pants
Literally, everyone would assume that yoga pants must be used for yoga. And that's the truth. Yoga originated in India. At that time, new postures were added to the original yoga practice in India and created a new form of exercise. It's yoga now. It is the popularity of this movement that has further promoted the development of yoga pants.
But these days yoga pants aren't just for yoga rooms, they're for all kinds of places. Since the early 2000s, yoga pants have been increasingly used as everyday clothing. Women now wear yoga pants in offices. Even pregnant mothers now wear yoga pants.
In a way, yoga pants threaten the status of jeans. Yoga pants have even been dubbed "the new jeans". Women are the main fans of yoga pants. What's the charm of yoga pants for women? What are yoga pants good for?
The benefits of yoga pants
The yoga pants are made from a material that is called Lycra. This material is very malleable. It can extend up to six times its size and bounce back. This makes yoga pants suitable for women of all sizes. In other words, yoga pants are incredibly inclusive. Another advantage of malleability is that it is suitable for large movements. Yoga pants are good for the coach to observe and guide the trainee's movements. This will avoid injury.
This is one reason why many women opt for yoga pants. With the progress of the era, we gradually pay attention to exercise. Women love beauty. Yoga pants can be a good way to satisfy women's love of beauty. Yoga pants can be thought of as another layer of human skin. So, they are a great way to show off your figures.
The good thing about yoga pants is that they are very light on the body. The style of yoga pants is simple. So for us to buy yoga pants is a very easy thing.
Yoga pants are primarily used for exercise, so another benefit of yoga pants is sweating.
The material of yoga pants is elastic, which can play a good role in shaping. And yoga pants have the advantage of making your body look better.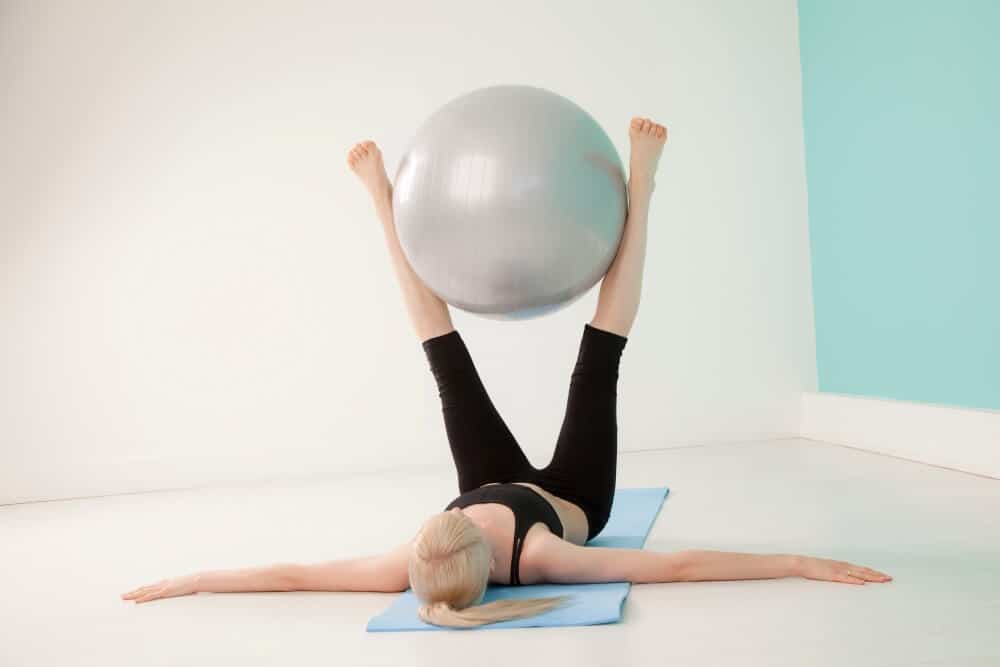 The type of yoga pants
There are many types of yoga pants. Yoga pants are usually made of stretchy fabric. But today, yoga pants can be made from lightweight and flexible materials, such as cotton. You can choose the type of yoga pants according to your needs.
Are yoga pants just for women?
Are yoga pants now representative of women? Can't men wear them? Of course, the answer is no. Although initially, market merchants is more about women, now market merchants began to pay attention to men. You can search for related products.
Yoga pants caused some problems
Because yoga pants are so tight, they have raised new questions. Some schools have banned students from wearing yoga pants to class. Some companies think it's too casual to wear yoga pants to work. Some women think it's embarrassing to wear yoga pants and so on. Faced with these issues, yoga pants have had a tough time. But you should put aside some stereotypes. Yoga pants are the embodiment of fitness. As you can see, yoga pants are being accepted by more and more people.
What Can I Wear With Yoga Pants?
Hoodies
In the fall or spring, I choose hoodies with yoga pants. My yoga pants are usually black and gray. Simple colors that go well with my outfit. If I were wearing black yoga pants today, I'd opt for a loose gray hoodie. I think it's very casual. At the same time, I will match a pair of white stockings and a pair of white sneakers.
For another accessory, I'd go for a black cap. As you can imagine, this looks very young. This is just my suggestion, you can try other combinations.
Short sleeves
In the summer, wear short sleeves and yoga pants. This combination is suitable for both sports and daily life.
Sports bras
Many celebrities wear sports bras and yoga pants. Sports bras and yoga pants are common at gyms. But with the popularity of yoga pants, the look is starting to appear on the streets. If you think this outfit is too revealing, you can wear a jacket instead.
A few questions about yoga pants
Do yoga pants distort easily?
Yoga pants are less prone to deformation. It is made of artificial fibers with high resilience. So, yoga pants can be worn for a longer time, and they are easy to keep. Compared to other types of pants, yoga pants take up less space.
Is it okay to run in yoga pants? Is it okay to swim in yoga pants?
First of all, I think it's okay to run in yoga pants. I used to run in yoga pants. I think they are quite comfortable. And the sweat absorption function of yoga pants makes me comfortable during running. Second, you can read my other blog post on whether you can swim in yoga pants. I hope you'll find an answer to it.
how to choose yoga pants?
The choice of yoga pants is mainly based on personal preference. In my own words, I prefer yoga pants with cotton. I think these will be more comfortable to wear. Or bamboo fiber yoga pants I'd recommend. Also, my advice is to buy yoga pants in simple colors and patterns, so that it is easier to choose the right fit for them.
Conclusion
Yoga pants are a fashion trend, especially for women. Yoga pants have many benefits. If you want to try yoga pants, just do it. I don't think you'll be disappointed by the results. Yoga pants have become my choice. I wear it to sports, shopping, work and so on. But don't worry about your body. The advent of yoga pants only adds to our range of clothing. It doesn't mean you have to have a peach butt. It's just a choice. If you have some questions, you'd like to discuss them with me. Your comments are welcome. Have a good time!