If you are a tall girl, you must have thought about this question "What sportswear is suitable for tall women?".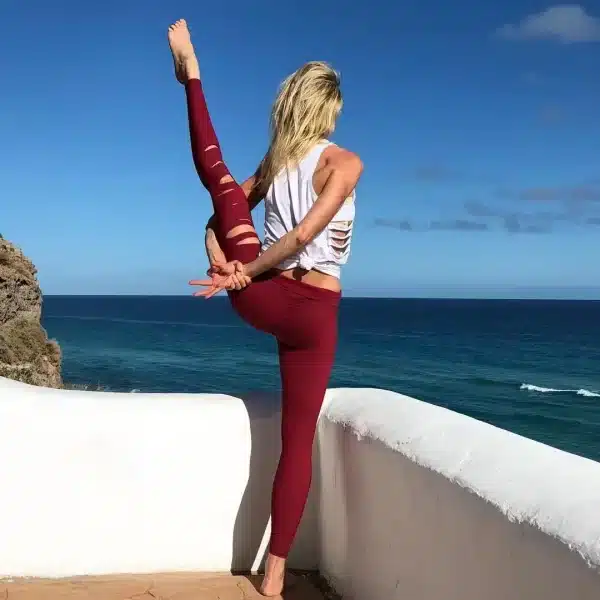 Doing exercise requires sufficient motivation, and even the least discomfort will make it hard for you to repeat it every day to improve your physical condition and physical fitness. For tall women, the right sportswear is the key to good performance – although the unavailability of suitable sports clothes is a barrier. If you run a clothing store, here are 5 kinds of wholesale sportswear that you should consider buying for your long-legged female customers.
1. Tall pants
These pants are very comfortable and ideal for tall women. You can find 33-35 inch long inner seams in these pants, which fit perfectly. The design is not just for tall women, although people may benefit the most from them. These types of pants can be purchased from wholesale sportswear manufacturers. These can be found in various bright colors.
2. Yoga pants
For women who are 5 feet 10 inches tall or above, tall yoga pants just happen to be the best option. This kind of bottom is very comfortable and the fabric fits well. You can find many fashionable yoga pants in the market, and there are many choices. These can go with an excellent vest. White is very popular with women.
3. Knee-length training pants
Let these tall women look sexy and charming when exercising, which is great considering that every exerciser likes to stay fashionable in the gym. You can find knee-length pants in various styles, especially those with drawstrings. You will certainly do well to buy this type of sportswear wholesale at a cheaper price from suppliers.
4. Tights
Tight pants are also very popular and can be paired with colorful sports bras. This knee-length sportswear wholesale is an excellent choice for tall women.
5. Sports shirt
Sweatshirts, also known as hokies, can be worn to keep warm after or even before exercise. These clothes are very suitable for jogging outdoors, especially in winter weather conditions. In summer, these are not used. However, tall women living in cold countries like to buy sweatshirts. You'd better buy these for them.