Hi, guys. Fitness is a hot topic right now. I like fitness very much. I've been to the gym, Pilates, yoga, etc. I'm sure you love working out, too. But, do you have a confusion- What to wear to the gym for females?
fitness can help us shape ourselves and keep healthy. For us women, what kind of clothes we wear to the gym is very important. I made the following points based on the experience I consulted with others. I hope my advice will be helpful to you.
Three points
I think the most important thing about clothes is to be comfortable, especially when you're playing sports.
When we wear comfortable clothes, it will make us feel happy. So that we can keep a positive attitude to exercise, which can improve the efficiency of sports and make sports happy.
When we wear comfortable clothes, we can play sports freely. If we wear clothes that are too tight, it will limit our activities and may even cause us to get hurt. If we wear loose clothes, clothes will hinder our movement.
Wearing comfortable clothes can greatly improve the efficiency of our exercise.
Try to choose clothes that are breathable. Like cotton or polyester.
The other point is appropriate. fitness is a sport that needs to be treated with care. Choose different fitness programs, and the choice of clothing is also different. Therefore, make sure that the clothes you choose are appropriate for the sport you will be participating in.
For example, if you want to do yoga. My advice is to try to choose yoga clothes. Yoga is very movement-demanding, and tight clothing can help the instructor guide your movements.
If you're going to do cardio, I suggest you choose something loose and light. This will lighten your load and help with cardio.
If you're going to be doing a weightlifting workout, I'd recommend not wearing baggy clothes. Clothes that are too loose will prevent the movement from stretching.
With so many examples, all I want to say is make sure you choose the right clothes. This will help your sport. On the other hand, clothes can be something that gets in the way of your exercise.
It is also important for us women to be fashionable and beautiful. Satisfied with comfort and function, we will pursue fashion. Now the style and color of sports clothes are becoming more and more fashionable, we can choose clothes according to the preferences of the summary. I hope you look good when you exercise.
What to wear to the gym for females?
① Sports bra
A good sports bra is very important when we exercise.
Ordinary bras have poor support. Therefore, regular bras cannot protect our breasts when we exercise. But sports bras solve the problem. And the supporting strength of sports bras can be selected. You can choose the support strength of your sports bras according to the intensity of your exercise.
When it comes to the size of the straps, I recommend a wide strap. Because sports bras with wide straps put less pressure on our shoulders when we wear them.
Best of all, today's sports bras can be worn directly on the outside. In other words, no more wearing over your sports underwear. The benefits are simplicity and convenience.
② Sports underwear
As one of the sports clothing, sports underwear is easy to overlook. But here's what I want to prove about sports underwear, they are important for sports. Depending on your size, we should choose comfortable sports underwear.
Try to choose a fabric with strong perspiration, which will greatly enhance the comfort of exercise.
③ Leggings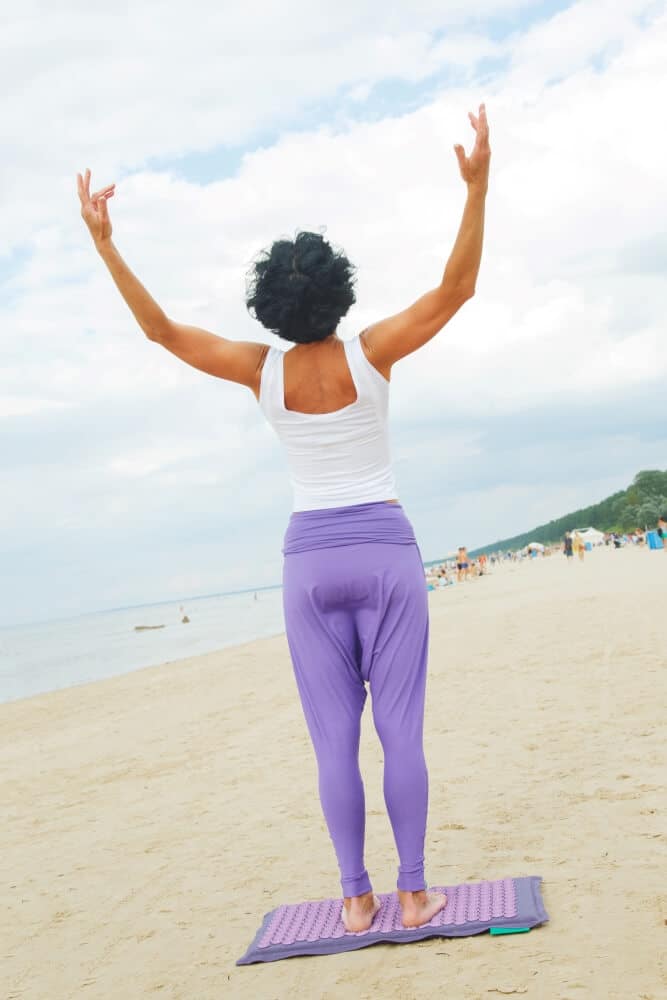 Have you noticed that many girls nowadays wear leggings to the gym? I see outfits like this at the gym all the time. I summed up the benefits of wearing leggings.
First of all, leggings are very intimate. The advantage of this feature is that it doesn't hinder our movement and we can stretch as much as we like.
Secondly, leggings are beautiful. It can figure out our body and shape it at the same time. Moreover, there are many colors of leggings for us to choose from. Beautiful sports clothes will make us feel happy when we do sports.
In the end, leggings will protect us. It can not only protect our skin but also protect our muscles.
However, leggings are not suitable for all sports, so you still need to choose your clothes accurately.
④ T-shirt
Short sleeves are also a great option for fitness. You can choose fabrics that wick sweat quickly.
The right short sleeves can improve the efficiency of our sports. And wearing short sleeves to exercise will increase fat consumption.
⑤ Shorts
There are many benefits to women who wear shorts.
First, you can improve your body shape.
1, Exercises your leg muscles effectively;
2, Increase the tightness of the leg muscle groups
3, Encourage us to develop a healthier curve, thus improving our body shape.
Secondly, reduce injury.
Wearing shorts can effectively reduce skin damage caused by the friction of pants. Wearing shorts can make our legs more comfortable and help improve performance during sports.
Finally, increase your comfort level.
Wearing shorts frees up our legs and improves performance, making us more comfortable, more engaged, and more motivated.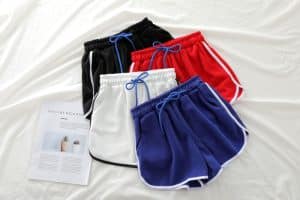 ⑥ Sweatpants
Sweatpants are also a good item of clothing for women. Sweatpants are generally looser and more flexible. Similarly, I suggest choosing fabrics with good sweat resistance, so as to ensure that we are dry during exercise.
⑦ Sneakers
The right sneakers can not only effectively avoid injury, but also improve the efficiency of running. Running shoes help us perform at our best and can help us better withstand the load of exercise.
Quality sneakers also provide enough support and cushioning to protect our ankles. Running shoes can reduce our fatigue during exercise.
Therefore, the right sneakers are the top priority of running, conducive to us better play. In addition to protecting the ankles, running shoes increase running efficiency, making running easier and more enjoyable.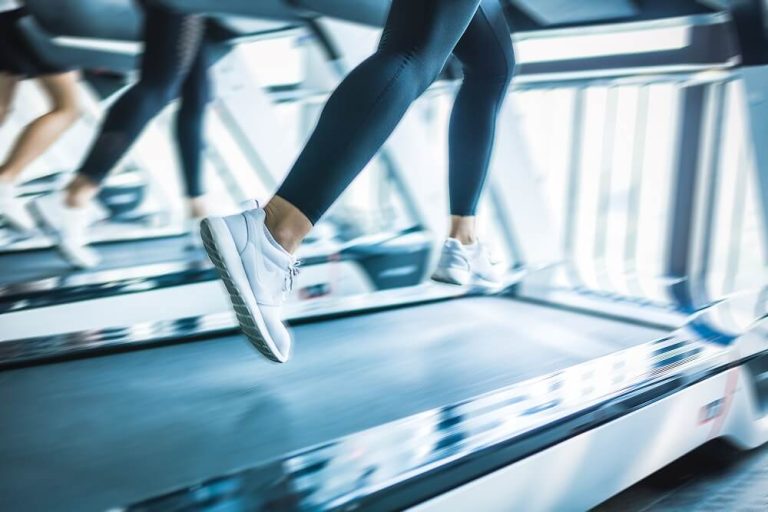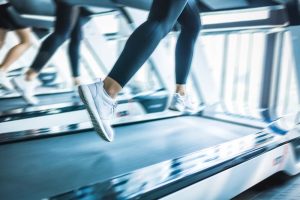 Conclusion
When we choose to exercise, we have a lot of choices. Especially for us women. I think we should stick to comfort, accuracy, and fashion when choosing sports clothes. Choosing the right exercise clothes can help you feel happy and comfortable when you exercise. Have you learned anything about what kind of workout clothes the perfect woman should wear to exercise? Everyone is welcome to comment. Have a good time!