What kind of clothes are the best marathon apparel? Undoubtedly, the marathon is a challenging task for runners. You have to run a long distance to go through the jungle, up the hill or along the city streets. This is not only a test of your running speed, but also a test of your endurance. In order to make you run better in the marathon, it is vital that you wear the correct marathon apparels that fit your body and make you comfortable and flexible during the whole competition.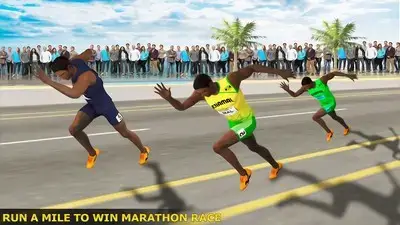 The Best Marathon Apparel
There are various kinds of marathon apparel on the market. Let's look at some good tips to help you choose the best marathon apparel for yourself.
1. High-tech materials
In order to complete the marathon, you require clothes made of special fabrics with the sweat-wicking advantage, which help to absorb water from your body and keep you dry and calm when running. This is especially important in summer, but in winter, it is best to choose a long-sleeved warm jacket with gloves and thumbholes, which help to adjust the body temperature, thus improving comfort and performance.
Clothes made of compression fabrics help to reduce muscle tension and tiredness. Therefore, it helps to recover quickly after running.
2. Marathon polo shirt
On the top, polo shirts is the best choice for both men and women. These are usually shirts, sleeves and tops. Like polo shirts, they have 2-3 buttons on the front.
3. What do you wear on your bottom?
Shorts are ideal for running, especially in hot weather. But clothes also vary according to the weather. In cold weather, you can choose high-performance tights, which can prevent extreme temperature drops and help regulate your body temperature.
No matter what you will wear for marathon, it is essential that you rehearse with them before the running day. This will help you check the comfort and flexibility.
Marathon apparel is available in stores all over the world, in various sizes, colors, styles and patterns. Go and shop for your marathon!